Tasks are an inevitable part of business life. Whether you run your own business or help someone else run theirs, your daily working day will include a wide variety of tasks. But managing them isn't always easy. There's only so much you can remember and it's easy to end up feeling overwhelmed or stressed by them all. This is why so many professionals are turning to task management software solutions to help them out.[Please note: this blog contains affiliate links! If you click on any of the links within this post and subsequently make a purchase, this may result in me receiving a small commission -at no extra cost to yourself. If you choose to purchase anything through my links, thank you for supporting me and my blog!
There are a couple of great tasks management software options out there, particularly the likes of Asana and ClickUp, as well as Trello – all of which I'd not hesitate to recommend. But if you're still relying on traditional ways of managing tasks, and aren't sure what you'll gain from switching, here's why it may be time to make that switch.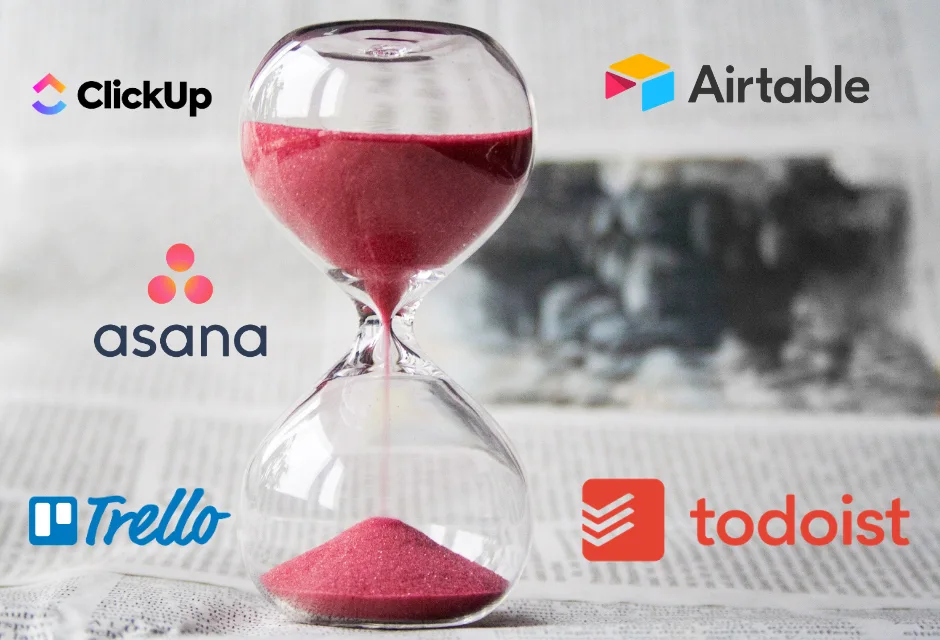 Reason #1: It helps you remember everything!
Trying to remember everything yourself will inevitably lead to you dropping the ball. Time management software enables you to log tasks as they come in and be reminded when you need to do them. This helps you establish a priority system and know when each of your tasks are due -and which you need to be focusing on.
Reason #2: Task management software boosts your productivity
Task management software gives you a central place to manage everything. This minimises any risks around you or any other team member losing vital information. It also alleviates the need to switch between the different platforms you use -which not only saves you time, it also saves you the timeit takes you to switch focus between the platforms.
Reason #3: You can track time spent on projects
If you're someone who bills for time, it's essential that you know how much time you're spending on different client projects. You'll be amazed at how those little tasks soon add up. But tracking time spent on the different tasks in your business also helps you refine the processes and workflows you use. You can track how long tasks typically take you, so you can plan them better next time and be more realistic in your time estimations.
Reason #4: It makes for easier collaboration
Working with a team isn't always easy, especially if you need to establish who's doing what or how far they're into a project. Task management software makes it a lot easier to collaborate with other team members. You can easily see who's involved, can also delegate out tasks as needed, and easily communicate with each other, throughout the process.
Reasons #5: Task management software enables better accountability
Having a task assigned to you inevitably increases your level of accountability for it. You're more inclined to stay on track and complete your tasks on time. But it also enables you to trace who's responsible for each task and to see who's falling behind -so you can address any issues before they become major problems.
As you can see, there are a lot of reasons to make the switch! I'd suggest you take a look at Asana and ClickUp, aswell as Trello – and in the majority of cases, a free account with each will suffice. So why not take each one for a test drive and see which one suits your needs.